Web Design &  Development | Digital Strategy | Videography
Serving Wisconsin retailers since 1933.
Distributing beer, wine & spirits and non-alcoholic beverages throughout all of Wisconsin's 72 counties – General Beverage was in need of re-establishing a digital presence.
When approaching their custom website we wanted to accomplish a few goals; create an age verification in order to enter, inform retailers on where their distributor is located & the brands they carry and develop a strong recruitment tool for adding new team members.
Since General Beverage has so many facets of their business, we chose to create a video background that allowed them tell their entire story. As soon as you visit their website, you can easily see all of the services they provide on a daily basis.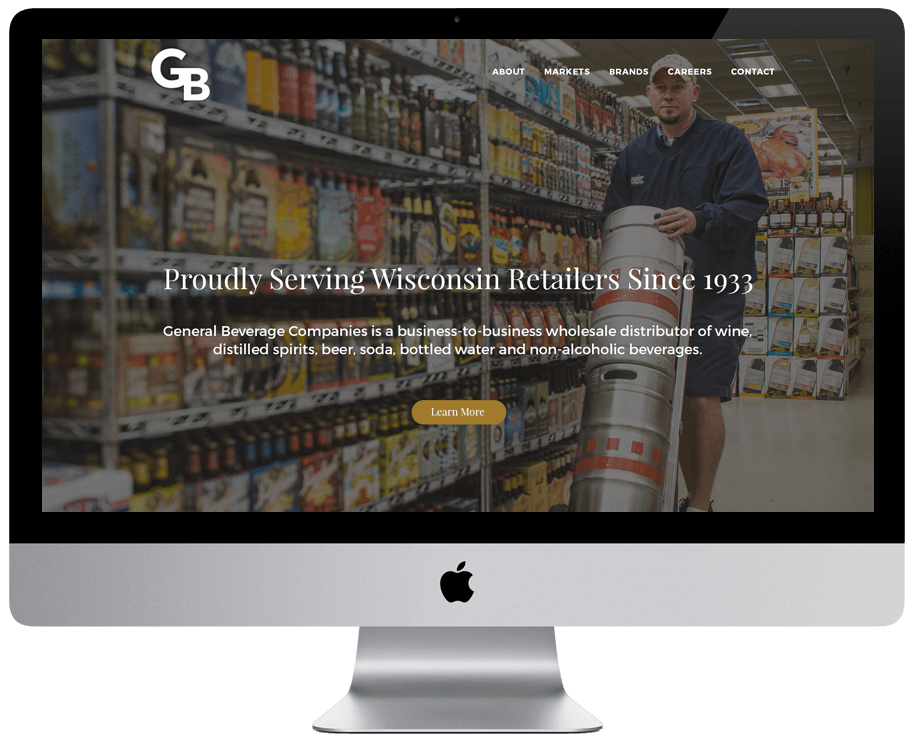 General Beverage consults over 11,000 licensed retail business customers throughout Wisconsin to help them to profitably select, promote, merchandise and sell consumer products in the beverage category.