Branding | Web Design & Development | Graphic Design
Only as strong as the communities we serve.
When developing a financial website, there are typically extra considerations that need to be taken into account. Obviously security is at the top of the list of concerns, but another concern is large page counts, and Heartland Credit Union was no exception. Therefore, when we were selected to redesign & rebuild their website our first task was to conduct a digital analysis.
We analyzed the data from their existing website to determine what was working and to highlight areas of opportunity. We used these insights to guide our new website architecture. It was important to ensure that the content of the new website was highly-organized into categories of information, making it the best user-experience possible.
In addition to security & usability, the growth of online banking demanded a mobile solution that provides their member-base a quick & secure method to manage their finances online, no matter the device.
Content Management System
Finally, we wanted to develop the website on a platform that allowed the Heartland Credit Union team the ability to easily manage the website. Our Content Management System (CMS) ensures they can not only update content, but create pages, update navigation, manage rates & promotions and so much more. Of course, we're only a phone call away if they should ever need us!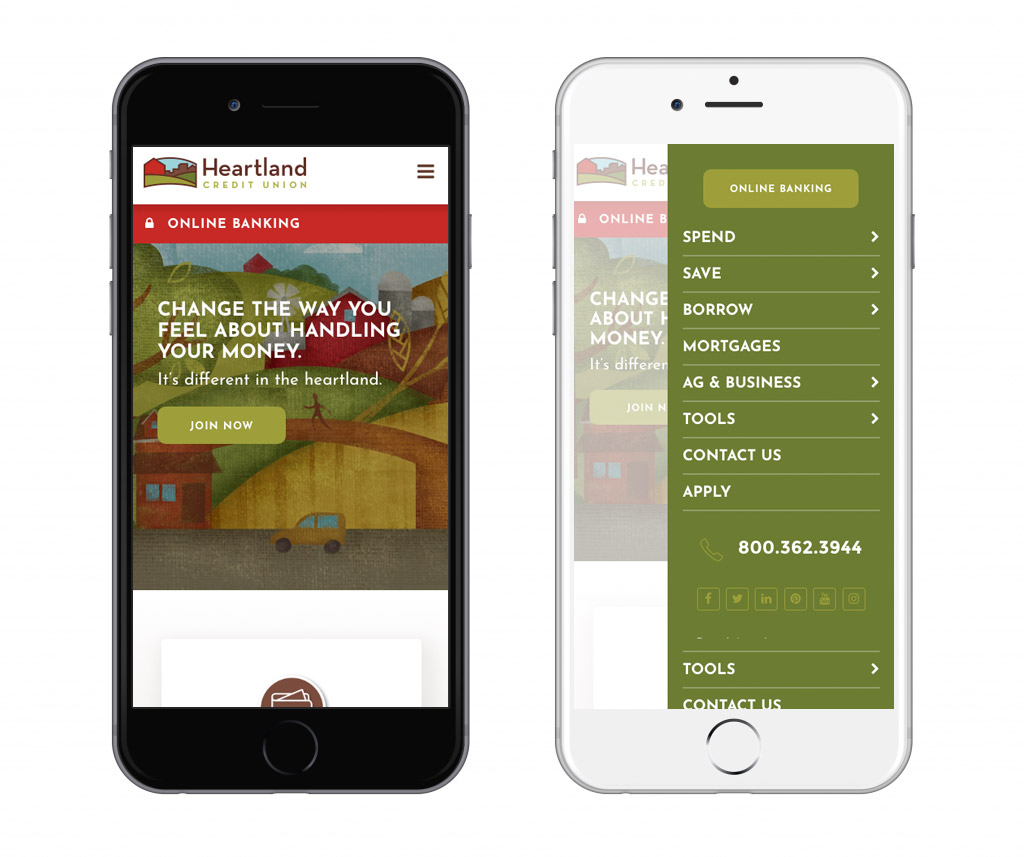 A full-service, financial cooperative.
Proudly serving Southwestern Wisconsin, Heartland Credit Union's mission is to provide members with quality, cost-effective, personalized financial services that contribute to their social and economic well-being.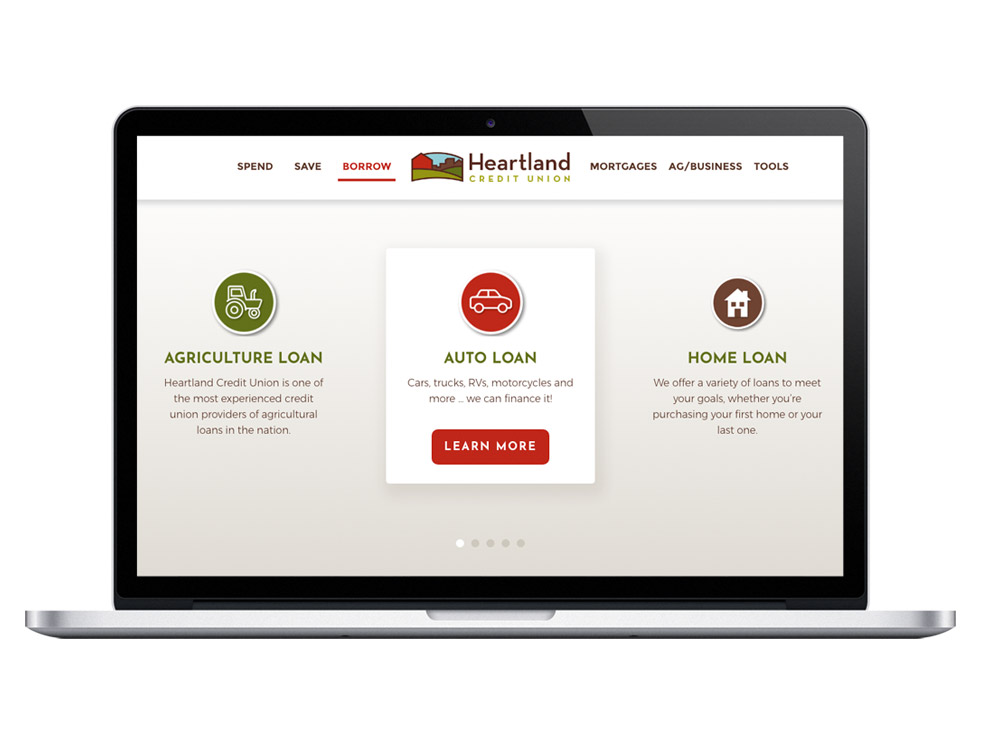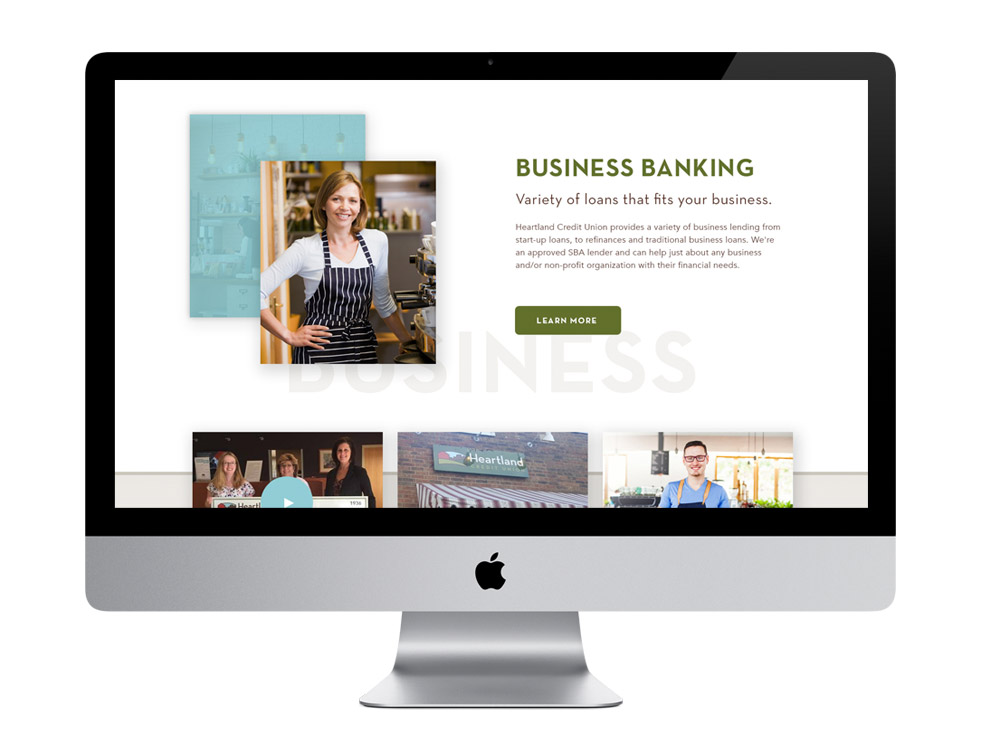 "Kelly and Joe were (and continue to be) invaluable members of our online team. Their patience and skill with our website remodel was outstanding. It was our first task with Kella Design and they quickly put us in a comfortable place in terms of trust. Thank you!"
Robin Marohn – Vice President of Marketing
Visit HeartlandCU.org