Web Design &  Development | Digital Strategy | Branding
TDS Custom Construction was not only searching to improve their primary website, but also wanted to combine an additional website that represented only one segment of their business. We sought to create a website that aligned with their history, exposed the breadth of their work, enhanced user experience and improved SEO.
Once the website was complete, we quickly began revamping their print collateral to match the new brand standards. In an effort to create a clean & professional piece, but still allow for customization – we chose to create a custom designed folder and booklet that could either be used as one piece or separately.
Qualified Leads
TDS Custom Construction participates in many lead generation activities, such as community events and tradeshows. However, when a client requests highly-qualified leads, our first recommendation is typically paid search.
After extensive keyword research, we created dedicated landing pages and established keyword groups to launch paid search campaigns within Google AdWords. This not only allows TDS to be at the top of search results for the keywords that make the most sense for their business, but it also provides them with a prospective customers name, email and phone number.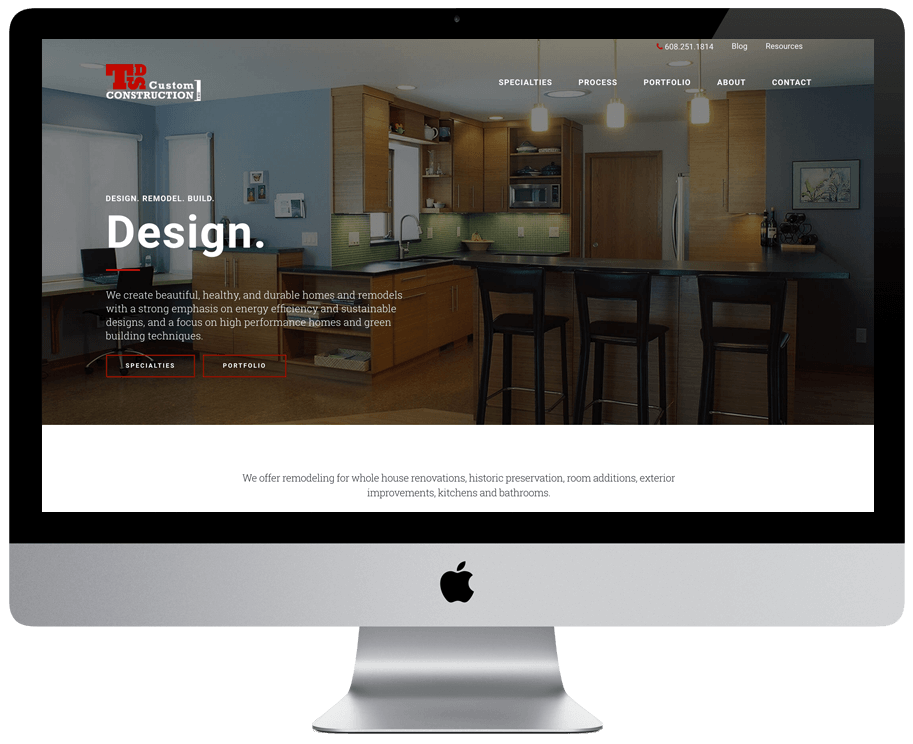 Beautiful, healthy and durable homes!
If you're in search of a design/build remodeling firm in the Madison area, TDS Custom Construction has over 30 years of experience.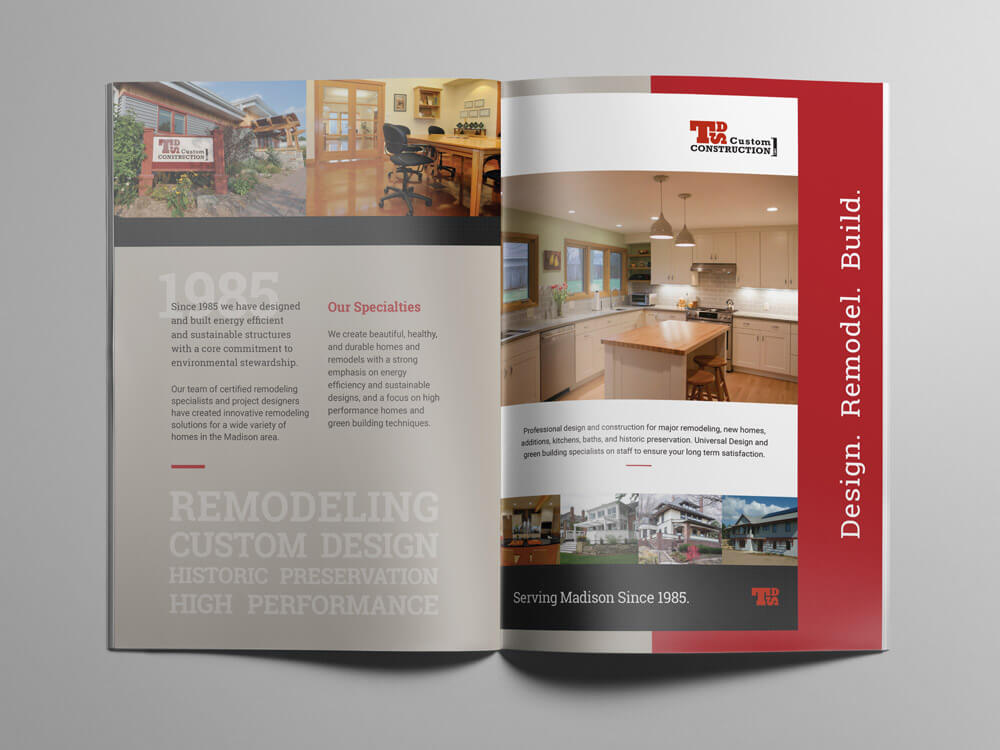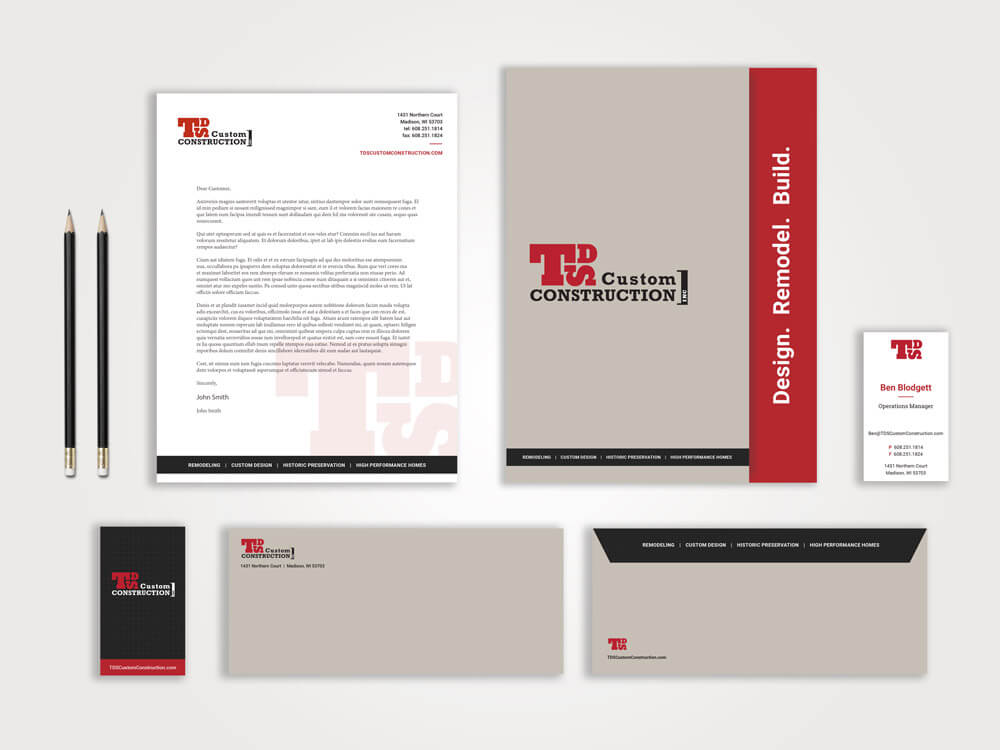 "I am VERY impressed with how this turned out—ecstatic even!  In a visceral way, it awakens and refreshes the spirit of who we are, what we've done, what we do.  It also does a great job of conveying the human side of TDS that is uniquely approachable from a customer's perspective, at ease and at the same time in command with the demands and challenges of a variety of crazy and difficult projects.   Great Job!"
Sam Breidenbach – President
Visit TDSCustomConstruction.com