Branding | Web Design & Development
Your Choice for Fabricated Steel.
Zalk Josephs was actively searching for a web design & development firm when one of our existing clients referred us. Once selected as the winning firm, we had many conversations to determine what they liked about their current site and to identify the areas of opportunity.
Our goal was to create a mobile-friendly website that allowed them to easily showcase and sort their vast amount of work and to create a virtual tour of their 110,000 square foot facility.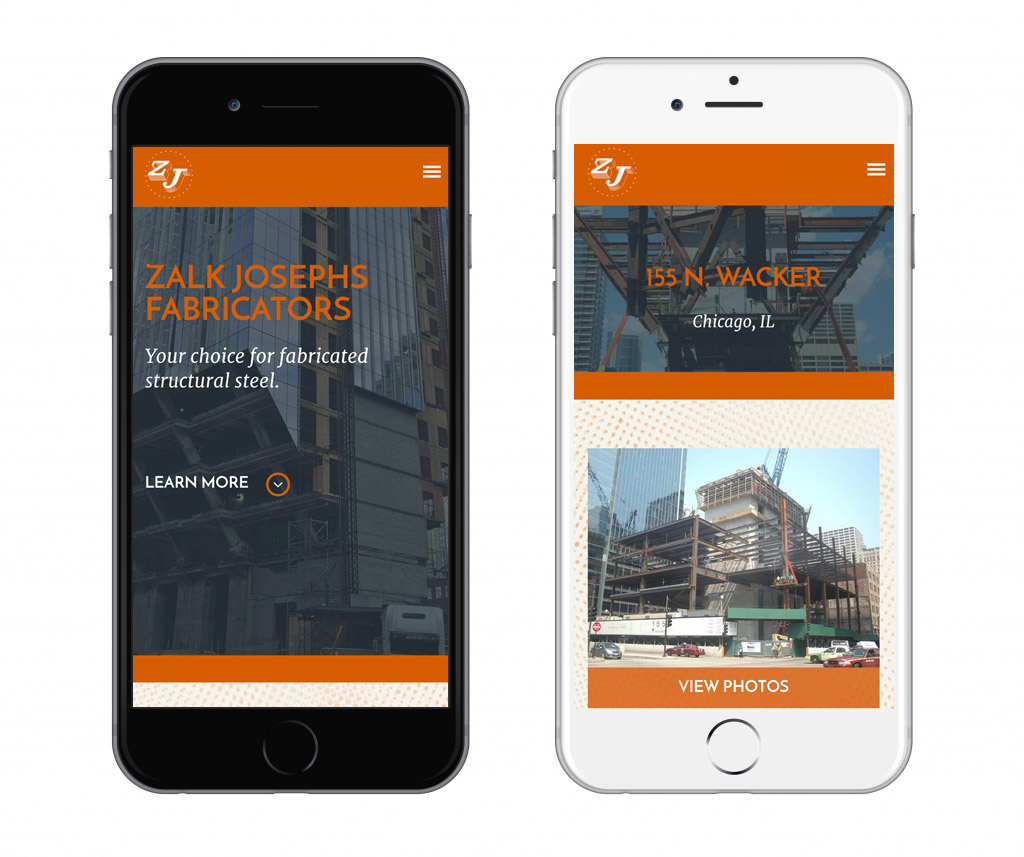 A century old structure as strong as steel.
Zalk Josephs has been the preferred choice for structural fabricated steel products and services for the construction industry in the greater Midwest for over a century!