Web Design & Development | Videography | Branding
Innovate. Discover. Advance.
When the caller ID showed University of Wisconsin-Madison, we quickly answered the phone! Coon Laboratories is a research team consisting of Ph.D. students, postdoctoral fellows, undergraduate researchers and staff scientists.
Looking for a complete refresh, we started by developing a new logo to properly represent the brand. We then created a custom-designed website, developed with WordPress as the foundation and user-friendly Content Management System.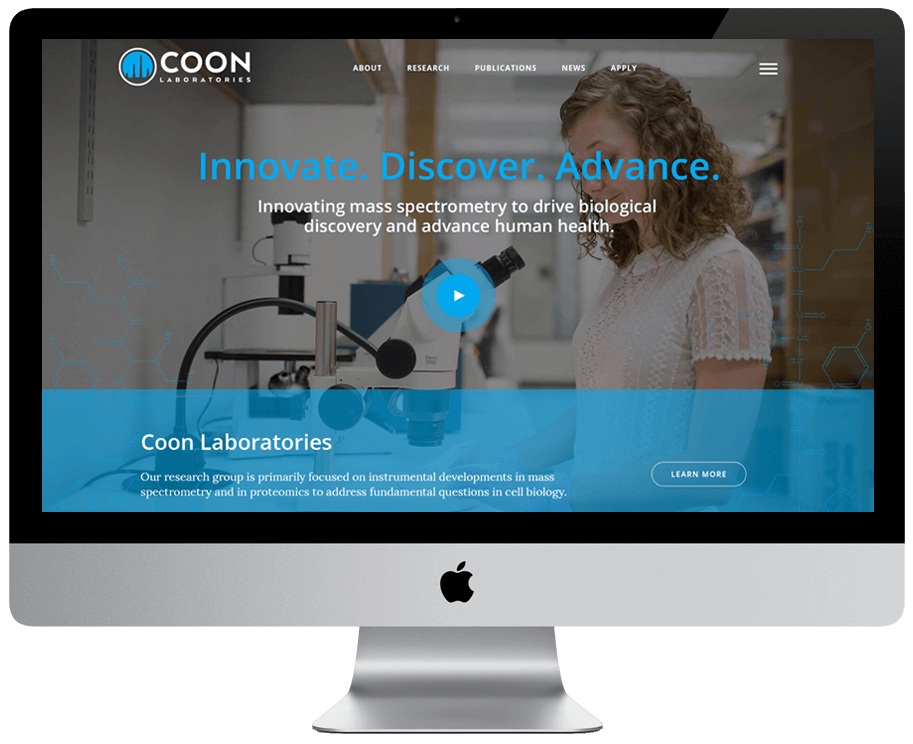 Develop and apply mass spectrometric technology to study human health.
Coon Laboratories, a part of The University of Wisconsin – Madison, uses tools to answer fundamental questions in cell biology and to study human diseases including Alzheimer's, diabetes, heart failure, cancer, obesity, asthma, among several others.